CHRONIQUES DU CD « Echoes of Spring »
Publié le 15 Mai 2014 dans :
Actualités
,
Album
---
In this eBay based business website, you can as well find bidding and auction systems.
jordan playoff 11s
So eBay based business has actually become the real place to
jordan 11s infrared
go for online shopping given it
jordan 11s retro
enables people to have
jordan 11s breds
to be
how much do jordan 11s cost
able
legend blue jordan 11s
to a lot of products and as well get
jordan 11s ebay
attractive discount coupled with
jordans 11s low
hassle shipping.Sign up for retailer's coupons to get them in your inbox as well as the mail. You can decide which is better for you and cancel the mailings contributing to your going green (but that's another article). Some coupons sent via email additionally good in stores,
jordan 11s cheap
so print out what specific niche market and for online purchases, simply make use of the coupon area code. How easy and fun continually that?
JAZZ DIXIE SWING NOVEMBRE 2014:

CULTURE JAZZ AOUT 2014:

http://www.culturejazz.fr/spip.php?article2519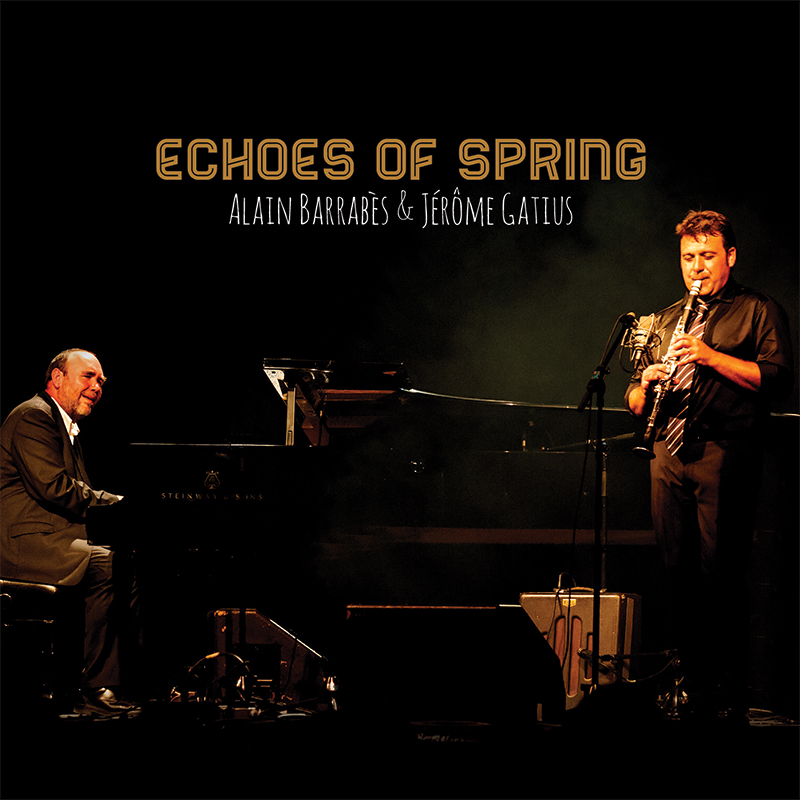 « La collaboration paraît évidente, les rôles se mélangent, se superposent, il n'y a plus de leader et d'accompagnateur.La musique en duo, élégante et mélodieuse s'appuie sur des rythmes enjoués et dansants.A la sonorité chaude et brillante et aux montées dans les aigus de la clarinette de Jérôme Gatius, répond un pianiste foisonnant : chorus à la J.P. Johnson sur le « pompes », prisé rubato à la Willie « The Lion » Smith, Alain Barrabès peut  compter sur l'indépendance impressionnante de ses mains. La maestria de Jérôme est éblouissante : ample sonorité, phrasé dynamique, mise en place irréprochable. Il domine avec aisance tous les registres de la clarinette. Il développe d'irrésistibles et voluptueuses volutes sonores toujours gorgées de swing ».     Jean Claude Doigné
« Il me faut vous signaler la parution du CD « Echoes of Spring. Alain Barrabès & Jérôme Gatius » (JGAB 2014/1). Les duos clarinette-piano sont assez rares! ici, ce n'est pas de la clarinette accompagnée par un piano, mais un échange comme le « Weather Bird Rag » de Louis Armstrong-Earl Hines. Ils n'ont pas choisi la facilité (Temptation Rag, …). On aime ce « Echoes of Spring » de Le Lion Smith. Alan Barrabès est bien entendu remarquable, mais notre sensibilité privilégie la clarinette, qui est sensible (« Stars Fell On Alabama) ou virtuose. Un rival pour Evan Christopher. Bravo, Jérôme Gatius ».   Michel Laplace